Most LG's are taking off for the summer.
If you are not already a part of a LG, please don't hesitate to contact info@graceoneggert to join one!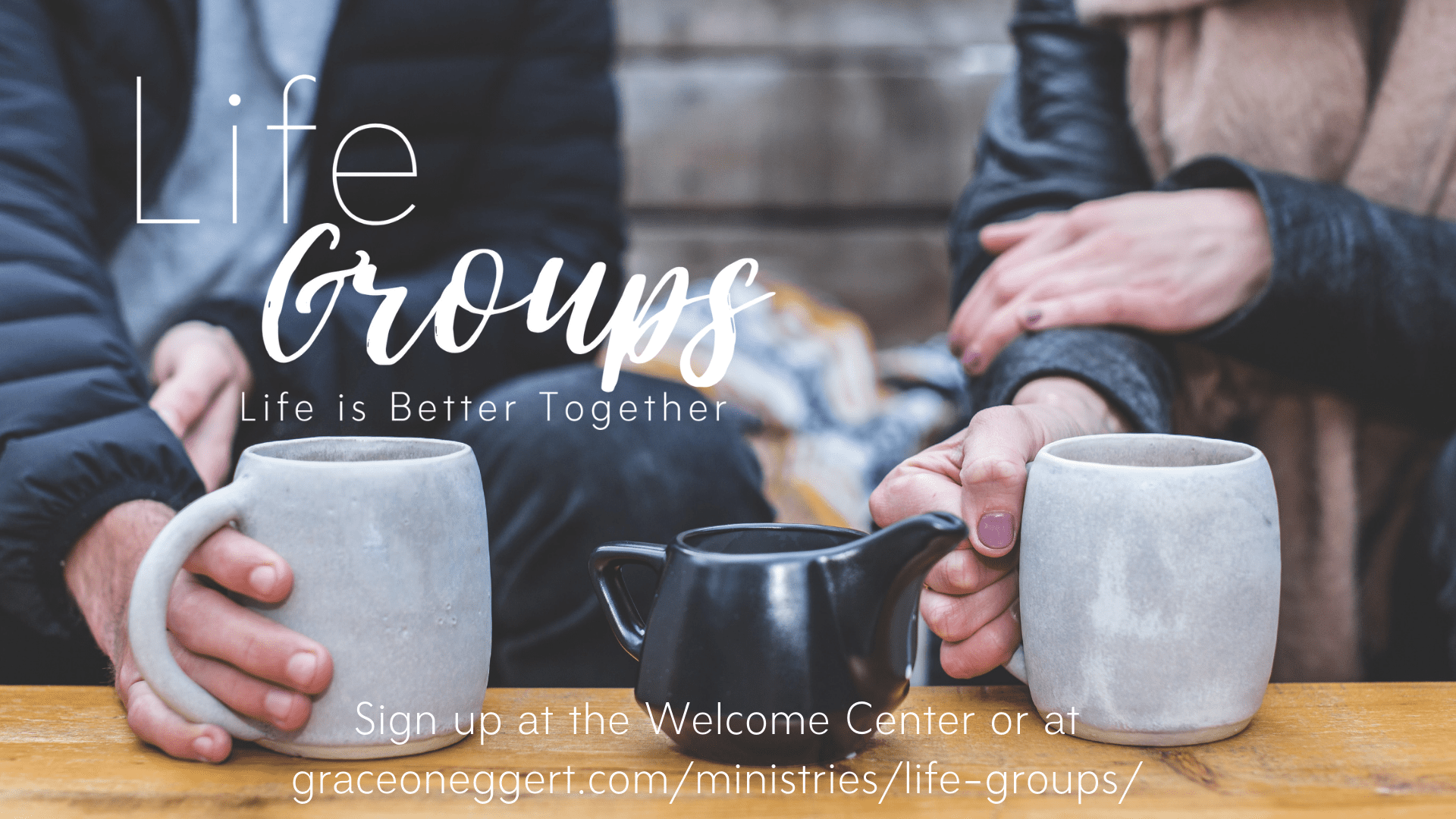 At Grace, we believe that sharing in the lives of other believers is one of the most important parts of being a member of the Body of Christ. Loving other people is an essential ingredient in understanding the love of our Savior; that is why we developed Life Groups.
A Life Group is a small gathering of people who are committed to help each other grow in their relationships with Christ. Each group meets two to five times per month. Life Groups are a place to encourage, love, and pray for one another, as well as find fellowship, community, and for application of biblical truths.
Our Life Groups meet on various days and times throughout the week, and in a number of different locations so that it's easy to find one that fits your schedule. We have groups for ladies, men, singles, and couples. Each Life Group is different, but they all carry the same purpose, and that is to build and strengthen relationships within the Body of Christ.
WEEKLY
Sundays
Meyer: Tonawanda 11am (families 25+)
Monroe: Tonawanda 6 pm (young families)
Tuesdays
P Chittley: Grace Church Journey Room 9:30 am (ladies)
Wednesdays
Teal: Tonawanda 6:30 pm (men)
Thursdays
The PACK: Tonawanda 6:30 pm (college and young adults)
BI-WEEKLY
Sundays
Fadale: Amherst 6 pm (families 25+)
K Chittley: North Tonawanda 6 pm (mixed 50+)
Brown: North Tonawanda 4:30 pm (young families)
Tuesdays
Woods: Tonawanda  6:30 pm (ladies)
House: Wheatfield  6:30 pm (families 25+)
Wednesdays
C Longwell: Lancaster 6:30 pm (mixed) 50+)
Bilson: Tonawanda 6:30 pm (mixed 50+)
Thursdays
K Weiterschan: Tonawanda (ladies)
Visit Us 
Services @ 9:30 am Sundays
Call Us
P: (716) 836 1525
F: (716) 837 0131
Email Us
info@graceoneggert.com
Address
2525 Eggert Road
Tonawanda, New York
14150