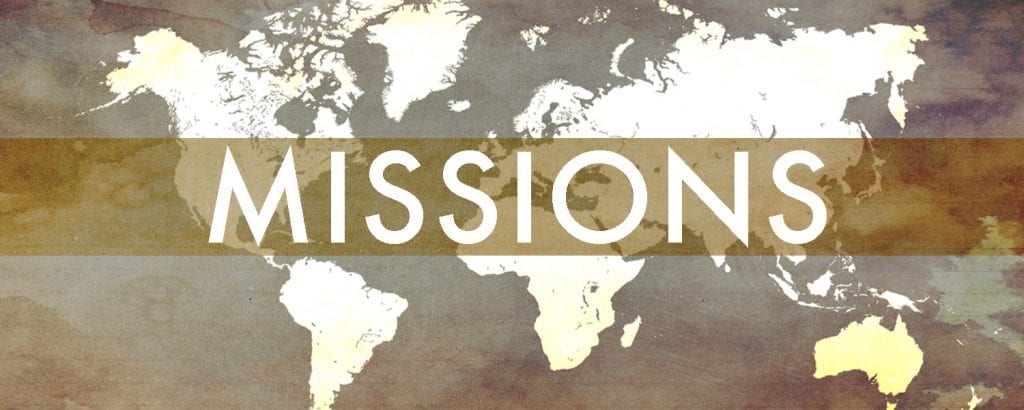 Around the World:
Pray for the gospel to reach around the world and that

people will know the grace and salvation that can only be found through Jesus
Christ.
-A husband and wife with four young children in China
-A husband and wife making disciples in Asian countries
-On the Right Track Academy in the Dominican Republic
Nationwide:
-Joseph and Dawn Lee, ministering to Navajo Indians in New Mexico
-Eight Days of Hope, helping rebuild people's homes and lives
-Carolynn Parker with Wycliffe Translators
-Tiago and Amy Braganholo, Philly area, enabling churches to grow teens
Locally: Opportunities to Serve
-Bliss Summit Camp, Bethany Camp-camp work projects; counseling
-Seneca Gospel Mission-help feed needy families in Buffalo neighborhoods
-CompassCare Buffalo-pregnancy care center, giving women confidence
-Project Mona's House-restore women victimized by human trafficking
-ROAM Intl.-responders, sharing gospel/providing emergency services
-Ben Franklin-hands on with local school to help needy families
-ISI (International Students)-local college friendship partner program
LIVE OUT GOD'S LOVE AT HOME AND BEYOND! GET INVOLVED!
-Pray for eyes to see where God is at work around you.
-Pray for our missionaries and give to Grace Church so we can support them.
-Build relationships with unbelievers.
-Share your faith journey with coworkers and friends.
-Cook a meal for a friend or neighbor in need.
-Help an elderly neighbor with yard work.
-Study God's Word so you are equipped to share the Gospel with others.
-Pray for boldness to speak the Gospel in truth and love.
-Plan a time to go on a mission trip.
-Call the church to learn more about these opportunities to serve God.
Visit Us 
Services @ 9:30 am Sundays
Call Us
P: (716) 836 1525
F: (716) 837 0131
Email Us
info@graceoneggert.com
Address
2525 Eggert Road
Tonawanda, New York
14150